Mini-Sabbaticals for Advocates-in-Residence
OBJECTIVE
Provide an inspiring and intimate space for retreats or gatherings on St. Simon's Island, GA. Specifically, our foundation will host mini-sabbaticals (4 to 7 nights each) for advocates-in-residence (1 to 7 individuals), who are dedicated to a more just Georgia and who want to rest, recharge, reflect, restore, rejuvenate, relationship-build, and then reengage.
DESIRED OUTCOME
Advance the desired outcomes of Grant Portfolios I-III, while serving those who serve Georgians.
PROCESS
Annual, open grant process (July 15 – September 15).
Deadline & Eligibility
Deadline
September 15 annually.
ELIGIBILITY
Lead Organization: The "Lead Organization" that submits the Application Form must represent a direct or indirect grantee/investee partner from the last 5 years. Direct grantee/investee partners are 501(c)(3) nonprofit organizations that signed a grant or loan award letter from us. Indirect grantee partners are 501(c)(3) nonprofit organizations that received passthrough regrants from a direct grantee partner.
First Advocate-in-Residence: The "Lead Organization" that submits the Application Form must also demonstrate that a staff/board member from the Lead Organization represents at least the first advocate-in-residence participating in the mini-sabbatical.
Additional Advocates-in-Residence: Additional advocates-in-residence (up to the remaining 6 of 7) who participate in a mini-sabbatical do NOT need to be affiliated with the Lead Organization or any other 501(c)(3) nonprofit.
Consecutive Years: All advocates-in-residence are eligible, even if they participated in previous year(s).
Family: Mini-Sabbaticals are

 meant to be time for professionals either to rest and recharge alone or rest and recharge in community. So, unless family members work together, family members cannot attend.
Purpose Document
Review the Purpose Document to learn more about how the Mini-Sabbaticals for Advocates-in-Residence program works.
Eligible Partners
Direct and indirect grantee partners of The Sapelo Foundation from the last 5 years are eligible to apply.
Application Form
Applications are due by 5 p.m. on September 15.
Blackout Dates
Each applicant will provide 3-5 date options for the mini-sabbatical. Final dates are subject to availability. Award decisions will be communicated in December for the following year and dates will be confirmed shortly thereafter.  
Mini-Sabbatical Evaluation & Feedback Form
The Evaluation & Feedback form is due within 2 weeks of departure from the Musgrove Retreat & Conference Center. 
History & Purpose
Musgrove is nestled along the banks of historic Village Creek on St. Simons Island, Georgia. Overlooking a picturesque and state-protected salt marsh, this 600-acre estate is the part-time home of the descendants of Smith W. Bagley. When it is not utilized for family gatherings, it serves as a creative retreat for collaborative policymakers, influential thinkers, prolific writers, and progressive advocates, who hail from Georgia and around the world.
U.S. President Jimmy Carter convened his first pre-inaugural Cabinet meeting in the seclusion of Musgrove. Community organizers, environmental activists, journalists, kings, senators, ambassadors, and secretaries of state have all come to Musgrove. For generations, they have debated, reflected, rested, planned, renewed their spirits, and enjoyed each other's company. From campaign finance reform, to poultry workers' organizing efforts, to international relations, to the launch of new electoral reform and youth organizations, Musgrove has served as the setting for just systemic change and for relationship building. Conversations, laughter, and meals can be shared indoors, as well as around the fire pit, pool, hedge maze, tennis courts, hammocks, picnic tables, and trails.
Musgrove had its beginnings in 1938, when Nancy and Henry Bagley purchased the original tract of land along the banks of Village Creek. Committed to preserving the natural integrity of the estate, the Bagleys built a compound of cottages. Six separate houses accommodate family and guests at Musgrove. The largest building on the grounds, the Grove House, is a spacious, two storied recreation room. It serves as an ideal place for meetings, seminars, and gatherings. Musgrove is also available for private events such as weddings, meeting, retreats, and family reunions.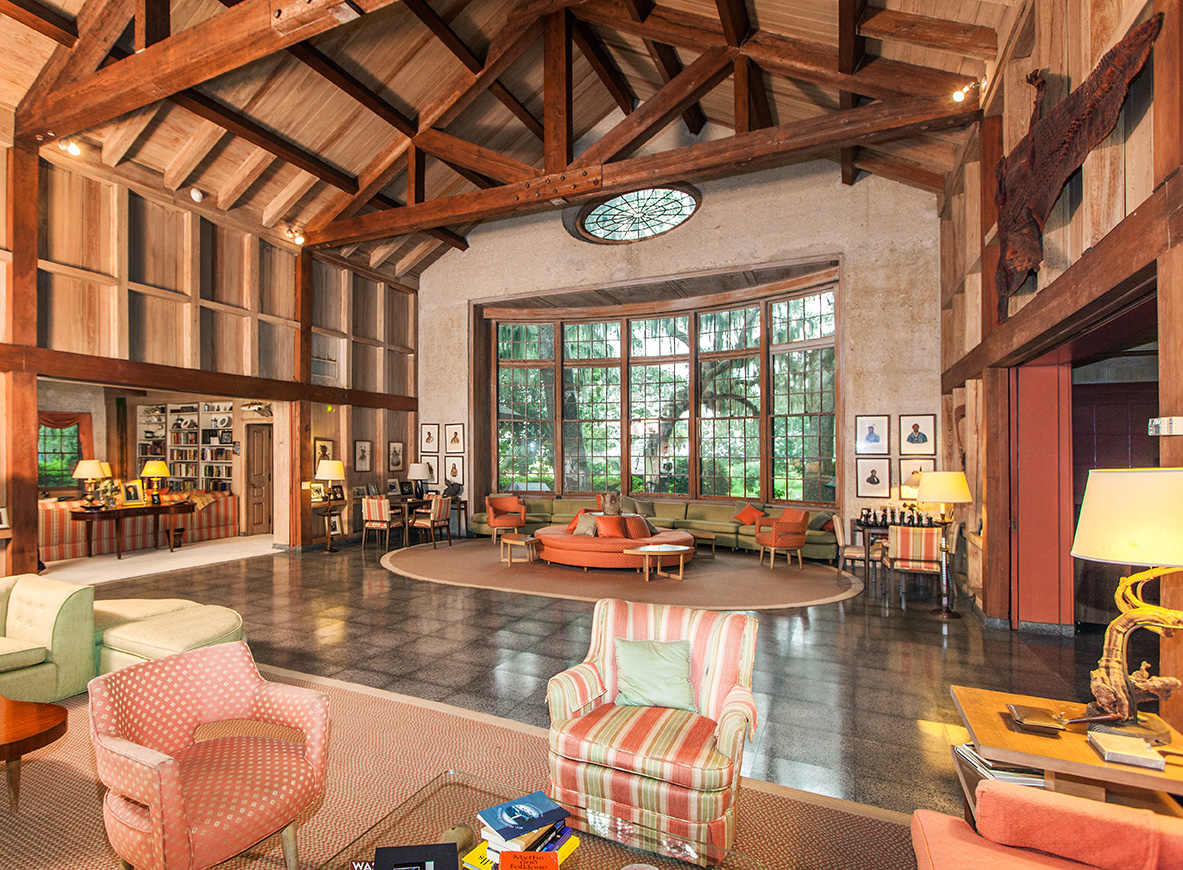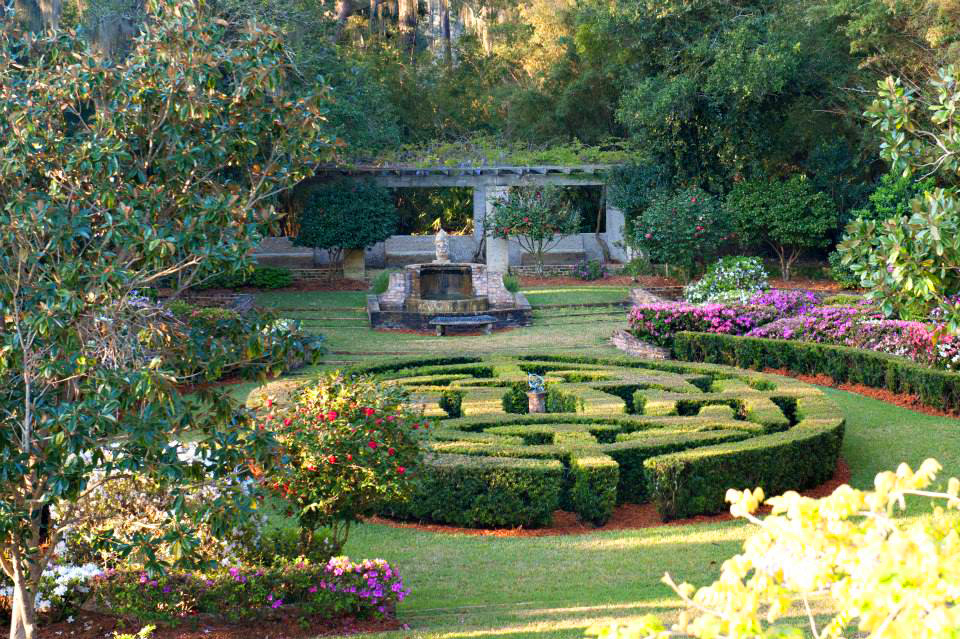 Past Awardees
2020
Georgia Grantmakers Alliance – The Georgia Coast: An Interdependence of People, Place and Policy – Place-based Philanthropy Tour
2019
State of Georgia's House and Senate Natural Resources Committees: Special Event in partnership with the University of Georgia's Carl Vinson Institute of Government
2018
Grantmakers Concerned with Immigrants and Refugees (GCIR): Immigrant Solutions Retreat
Impact Experience: Mission Investing in Rural Georgia Retreat
Georgia's 2020 Census Game Plan Retreat
2015
Georgia Water Coalition Strategic Visioning and Planning Retreat – Members of the Georgia Water Coalition Leadership Team gather to create a long-term vision for the Georgia Water Coalition, reaffirm its mission and goals and discuss new strategies to achieve them.
2014
New Americans Initiative Retreat – a convening to envision, examine and strategize ways to increase civic engagement and issue advocacy among Georgia's new Americans – Latino and Asian citizens new to our state.
2013
ProGeorgia Retreat – convening of Georgia nonprofit leaders for organizational planning purposes.
2012
Building a Progressive Policy Strategy in Georgia – convening of nonprofit leaders and others to learn about models in other states and resources available to facilitate progressive social change.
2009
GALEO Latino Community Development Fund – "Latino Conference at Musgrove 2009" convening state leaders to discuss immigration policy and other issues affecting the Latino community in Georgia.
2006
Georgia Conservancy – "Global Warming in Georgia" convening members of the Georgia Air Coalition and other experts to discuss global warming and its potential effects in Georgia.
2004
Center for Policy Alternatives – "Workforce Supports Leadership" convening Georgia legislators to discuss issues pertaining to workers' rights and systemic problems associated with the treatment of workers in Georgia.
2003
Georgia Wildlife Federation – "The Future of Georgia's Water Resources, A Visionary Approach to Water Management for the Next 100 Years" reviewing the Georgia Water Coalition's past year and discussing future strategies to ensure water resource protection and management.
2002
Southern Regional Council – "Forging New Coalitions in the 21st Century" bringing African-American and Latino/a leaders in Georgia together into partnership around common issues and concerns.
2001
Forest Trust – "Treating Public Forests To Reduce Fire Risk" convening national experts to facilitate the development of a scientifically sound, balanced approach to reducing the risk of wildfire on public land.
2000
Southern Rural Development Initiative – "Jump-starting Community Based Development in Rural Georgia" convening leaders from the political, philanthropic, grassroots, community development, and civil rights sectors of Georgia to create a multi-year effort to increase public and private resources available for community-based development in rural Georgia.