Smith W. Bagley Advocacy Award
OBJECTIVE
Celebrate one organization or network, in memory of our late president.

DESIRED OUTCOME
Advance the desired outcomes of Grant Portfolios I-III.

PROCESS
Annual, closed grant process.
History & Purpose
Each year, we award a special grant to honor our late President and Trustee, Smith W. Bagley, and his vision for a more just and equitable society.
During his more than 30 years as a leader our foundation, Mr. Bagley diligently worked to advance the civil and human rights of Georgia's disenfranchised populations. Each year, he looked forward to visiting small nonprofit organizations in rural Georgia communities, where they strive to advance social justice and progressive change. He understood the value of meeting people where they live and work, and this practice greatly enriched his grantmaking decisions and those of our Board of Trustees.
Since 2006, our Board of Trustees has selected an outstanding nonprofit organization or network as our annual Smith W. Bagley Advocacy Awardee.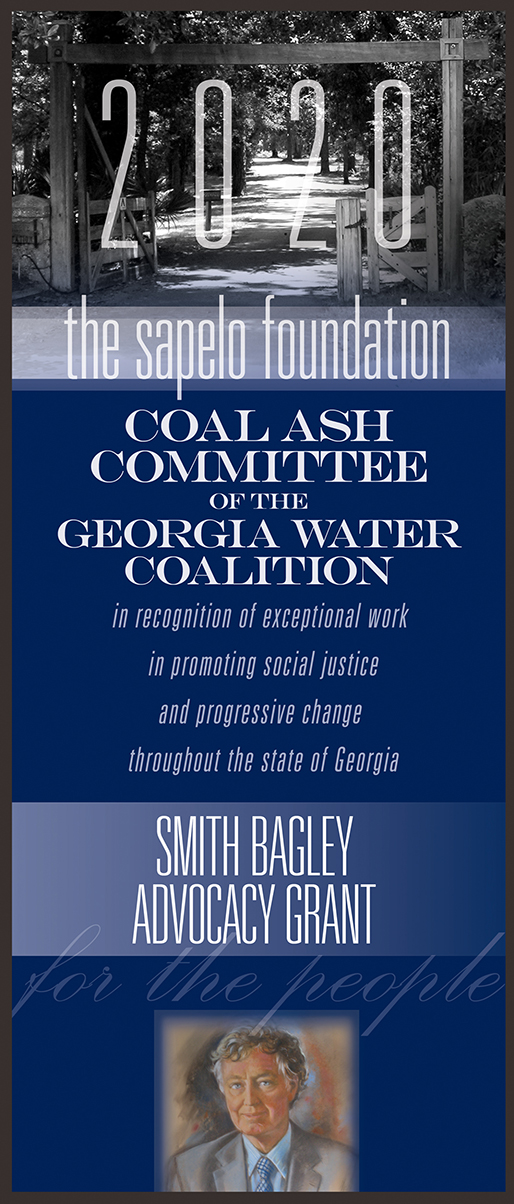 Past Awardees

2020
Coal Ash Committee of the Georgia Water Coalition
2019
Georgia Coastal Collaborative
2018
Georgia Water Coalition
2017
Georgia Women's Action for New Directions (Georgia WAND)
2016
Center for A Sustainable Coast
2015
Georgia Association of Elected Latino Officials (GALEO)
2014
Georgia Budget and Policy Institute
2013
ProGeorgia
2012
The Honorable John Lewis received the Smith Bagley Advocacy Award. A grant was awarded to the Atlanta Historical Society to support the creation of a film documenting his life and contributions to our society.
2011
Southern Center for Human Rights
2010
Interfaith Children's Movement
2009
Glynn Environmental Coalition
2008
Justice Project Education Fund
2007
Georgia Innocence Project
2006
The Foundation's three nonprofit partners in its JUSTGeorgia Project: Georgia Appleseed, Barton Clinic for Child Law and Policy, and Voices for Georgia's Children